7 Easy Yet Effective Pest Prevention Tips For San Tan Valley Property Owners
December 15, 2020
One reason people love living in San Tan Valley is the warm weather. But the warm weather isn't all good news, because it means that pests are around all year long. No matter what season it is, pests could potentially invade your home.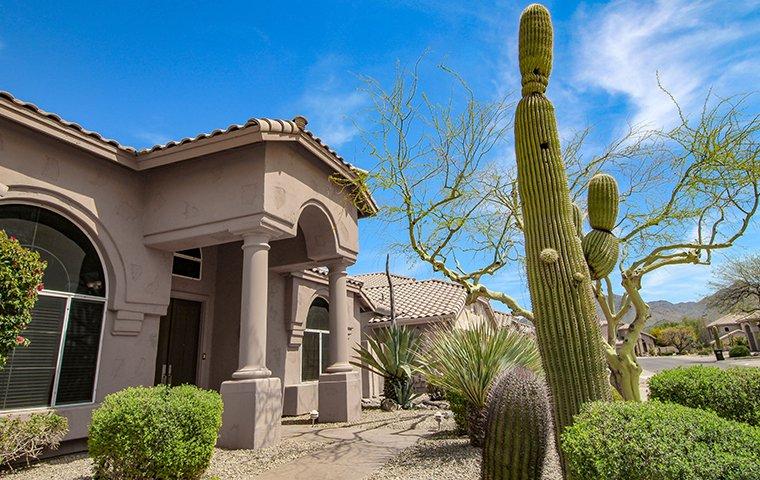 There are many types of pests in San Tan Valley, and each one can make your life difficult. Bed bugs, cockroaches, and ants plague property owners, along with other common household pests like rodents, Indian meal moths, and wasps. While some pests transmit diseases, others can damage your home. Even if they don't harm you or your property, pests in your San Tan Valley property could keep you from sleeping or make your home uncomfortable to live in.
Pest Prevention Tips For San Tan Valley Homeowners
Unless you want to experience the challenges that come from pest infestations, you need to take preventive measures. Tips for keeping pests away include:
1. Clean Forgotten Places
Keeping a clean home is one way to deter pests; however, people often forget to clean certain areas of their homes. If you don't clean behind your refrigerator or oven, crumbs will remain, creating a food source for insects and rodents. It's important to pull out large appliances and clean behind them.
Closets and attics are also often overlooked areas. When you do your cleaning, spend a little extra time in your closets and attics, removing clutter and cleaning behind boxes. You may even uncover some evidence of pests as you do!
2. Store Food In Sealed Containers
By eliminating accessible food from your property, you can make your home less attractive to pests. Go through your pantry and look for open packages, then transfer the contents to sealed containers. If you store your grains and cereal in sealed containers, pests won't be able to get to them.
Keep in mind that there are some pests, like mice, that can chew through cardboard. To prevent pests from accessing your food, store everything in glass or plastic containers — even an unopened box of food could attract pests.
3. Store Trash Properly
You need to store your trash with care, or pests will be drawn to your property. Only use trash cans that have lids, and make sure your cans aren't overflowing to ensure you aren't attracting pests with household trash.
4. Maintain Your Yard
An overgrown backyard is a haven for pests, so keep your lawn short and trim your trees and bushes regularly. If plant growth gets out of control, your property could be overrun with pests. Be sure to get behind outbuildings and in far corners of your property to keep all vegetation trimmed. After doing yard work, make sure to clean up the debris piles. You never know what insects could be hiding under a pile of leaves or branches.
5. Fix Moisture Issues
Where there's excess moisture, there's the potential for pests. By addressing moisture issues, you can deter unwanted invaders. Use dehumidifiers or desiccants when necessary, and repair leaks in and out of your home. As an added benefit, when you fix leaks in a timely manner, you'll save money on your water bill.
6. Seal Entryways
Pests are bad enough outside of your home, but they're even worse when they're inside. To keep them out, you should check your home for potential points of entrance. Holes in your screens, cracks in your foundation, and gaps in your windows could all be entrances for pests. Protect your home by sealing those points with caulk or by repairing screens.
7. Hire An Expert
The best form of pest protection is with ongoing assistance from professionals. Our experts at All Clear Pest Control have the training needed to find and eliminate pests, and the resources you need to keep pests in San Tan Valley away from your property. Call us today to learn more.