Are Crickets In Gilbert, AZ Dangerous?
July 15, 2021
When you think of a dangerous Gilbert, AZ pest, you probably imagine scorpions and other stinging or biting insects. But what about crickets? These pests aren't deadly, but they can be dangerous. Learn more about crickets and why you should keep them away from your household.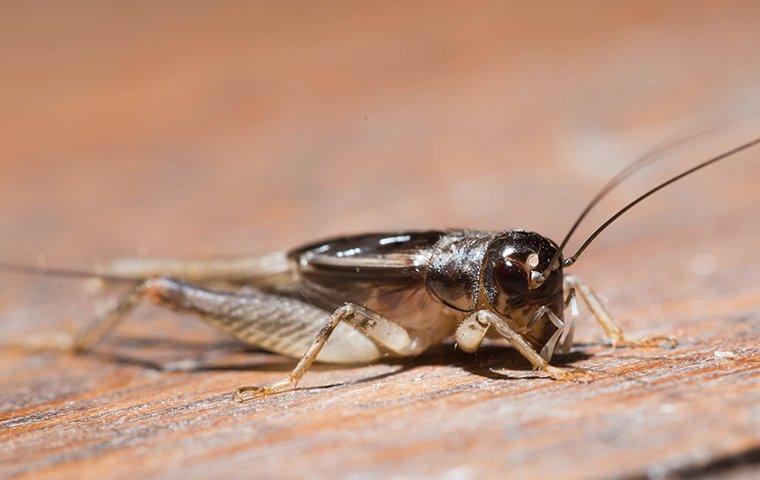 What Are House Crickets?
House crickets are a species of cricket that was introduced from Europe. Although they are found across the country, house crickets are most common in areas east of the Rocky Mountains. They're most known for their loud chirps, but only the males are noisy.
Generally, adult house crickets are yellowish-brown and have three bands on their heads. They measure under an inch long and have long antennae. While the adults have long wings, the nymphs don't have any wings.
Are Crickets What They Seem?
Since crickets are noisy, they're considered a nuisance. Their loud chirping can be a significant distraction. Because of movie portrayals, house crickets are even sometimes regarded as welcome guests. They might think of these pests as a friendly conscience guide or a delicacy to eat. In some cultures, it's good luck to have a cricket in your home. Whatever your perception of crickets is, there's more to the story.
Crickets can be both destructive and dangerous. They chew on furniture and other items in your household. When you have an infestation, your belongings could be permanently damaged. Furthermore, crickets can carry and spread diseases. While the diseases aren't deadly, they are enough to put you or a loved one in danger. If you'd rather not experience the dangers of crickets, you need to be proactive. This means taking measures to keep these Gilbert, AZ pests out of your home.
Protecting Yourself From Crickets
To keep crickets away, there are a few steps you can take:
Limit Outdoor Lighting: At night, crickets are attracted to light sources. Your outdoor lighting could be what's bringing crickets to your property. Whenever possible, limit your outdoor lighting. At the very least, use yellow lights in place of regular lights.
Seal Openings: Once on your property, crickets could find their way inside. You can keep crickets outside by eliminating openings. Check for cracks and gaps around your windows and doors. If you notice any holes in your foundation, seal them up. Fewer entry points mean fewer crickets will end up inside.
Cut Grass And Pick Weeds: When you have tall grasses and weeds around your home, crickets are tempted to approach your building. While you might not be able to maintain your entire property, do your best to keep the vegetation around your home low. Try to keep a bare barrier between your foundation and your vegetation. After you remove vegetation, don't leave it in a pile. Clean up debris piles before too much time passes, or you could have crickets in your yard.
Dry Out Your Home: To survive, crickets need to find moisture. Dry out your home by using dehumidifiers or installing vents in your bathroom. If you have a leak in your sink or anywhere in your plumbing, repair it. Keeping moisture out of your yard can also help. If you notice any problems with your drainage, address them as soon as possible. Check your hoses and outdoor plumbing for leaks.
Work With An Expert
It's not easy to protect your home from crickets. Fortunately, you don't need to be alone in your efforts. All Clear Pest Control provides ongoing home pest control services that keep crickets out for good. We have general pest control and customized prevention programs available. Our technicians know what attracts crickets and how to keep them away. To learn more, call us at All Clear Pest Control.