How Phoenix Homeowners Can Prepare For Termite Season
April 4, 2019
How often in life do you plan for something that is upcoming? Are you the type who has every detail accounted for before an important event, or are you more of the "whatever happens, happens" kind of individual? No matter what kind of person you are, one thing is undeniable - termite season is here. If your home does not already have termite protection in place, now is the time to start considering steps you can take to ensure it will!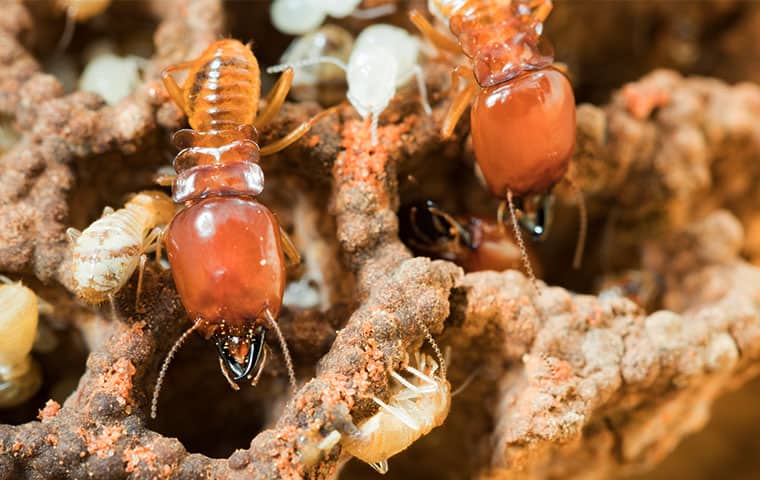 What Termite Swarmers Are & What They Could Mean For Your Home
There are a lot of dangerous creatures in life that we can agree don't need wings. For instance, if lions, tigers, and bears could all grow wings once a year, it would raise some serious concerns for everyone; yet, home-wrecking termites do sprout wings once a year, and most homeowners don't even know it! This is not surprising since winged termites can be mistaken for flying ants or other known flying insects. Unlike most other flying insects, however, winged termites pose a serious threat to your home.
If you see termite swarmers around your property this spring, it is not a good sign. They are either a sign that your home already has a major termite problem, or a sign that a termite problem is on the horizon. That being said, let's discuss some practical prevention steps you can take as a homeowner before termite swarmers show up.
Steps To Take To Mitigate Your Risk Of A Termite Infestation
If you are not seeing termite swarmers around your home, and there are no signs of an already existing termite infestation, there are some things you can do to deter future termites from settling down on your property. Before we start our list of helpful tips, you should know one fact: termites are attracted to water-damaged wood and moist conditions. Every step below works to reduce or eliminate these attractants as much as possible.
Trim back greenery from the perimeter of your home. This allows more direct sunlight to touch your home's exterior and keep it dry.

Find and fix any leaky piping or appliances inside and outside of your home.

Eliminate sources of water build-up.

Make sure your gutters and drains are in good working order.

Fix or replace any structural wood of your home that has been water damaged.
Why choose All Clear for your professional termite control
If you're looking for a more effective, long-term solution for termites, All Clear Pest Control can help! Our methods for handling and keeping out termites go above and beyond the success of DIY alone. If you'd like to take part in these success rates, we'll send one of our qualified pest technicians out ASAP. Contact All Clear Pest Control today!