How To Prevent Bed Bugs In Your Phoenix Home This Summer
May 15, 2019
Do you have travel plans this summer? Many families take time during the summer months to go on vacation, sometimes across the country, other times just a few hours away. Did you know that travel can increase your risk of a bed bug infestation? Don't let that stop you though! Here's how to prevent bed bugs in your Phoenix home this summer.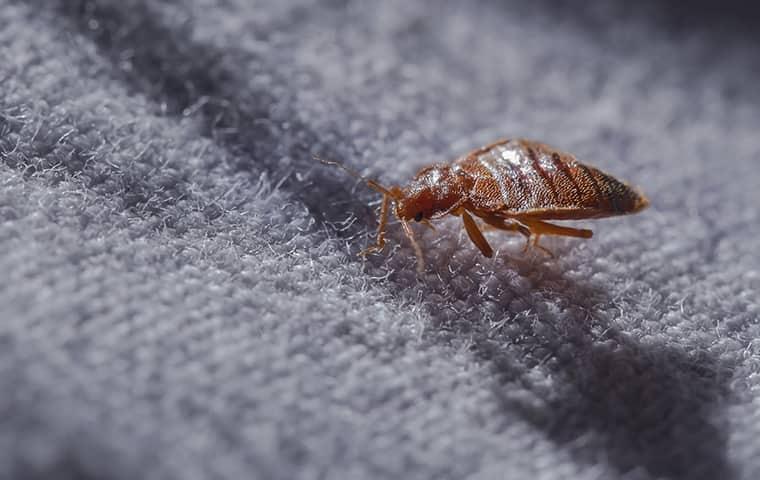 Why Summer Has An Increased Risk Of Bed Bug Infestations
Bed bugs love summer. They thrive in hot, humid weather and they love to travel, so summer is their most active time of year. Bed bugs are also expert hitchhikers. They climb onto shoes, clothing, and bags, then go along for the ride, whether that means heading across town or to an entirely different state or country.
When they climb off what they were riding on, you have the risk of picking them up. It's very easy for a bed bug to climb onto you or into your bags or luggage without being noticed. If you end up bringing bed bugs home with you, they will likely settle into your house where they'll start to reproduce and grow in numbers.
How To Prevent Bed Bugs In Your Phoenix Home This Summer
Traditional pest control prevention techniques don't work with bed bugs because bed bugs don't get into your home in the same way as other pests. Treating the perimeter of your house, for example, will have no effect on them because they don't crawl in from your yard.
The best way to prevent bed bugs in your Phoenix home is to be vigilant.

When you go on vacation, check over the room you're staying in before bringing in your luggage. Look between the bed's mattress and headboard, under the sheets, behind picture frames, and along the edges of the walls. Even if you see no signs of bed bugs, keep your belongings off the floor during your stay.

Upon returning home from vacation, check over your belongings before bringing them inside. Wash all clothing on a hot water cycle before putting them away. Check yourself over before entering your house to make sure you don't have any bed bugs on you or in any bags you're carrying.

Check your own house for signs of bed bugs on a regular basis. Look in all the areas mentioned above, as well as along the seams of upholstered furniture and inside drawers.
What To Do If You Discover Bed Bugs In Your Phoenix Home
If you see any signs of bed bugs in your home, the sooner you get it taken care of, the better. Bed bugs will not go away on their own and the problem will only get worse if left untreated. Furthermore, treating a small infestation is far easier and less costly than treating a large one.
DIY bed bug treatments are rarely effective. To fully eliminate your bed bug infestation, contact All Clear Pest Control. We can ensure that all bed bugs, from the adults down to the eggs, are eliminated from your home. To learn more about our bed bug services, contact All Clear today!