Is This Spider In My San Tan Valley Home Dangerous?  
March 15, 2021
It may be a little too late for the holiday spooks, but these many-eyed household vampires are prepared to give you the scare of a lifetime! Spiders are perhaps some of the strangest creatures found in San Tan Valley homes. Boasting eight eyes, eight legs, and an appetite like no other, arachnids are a pest entirely built to hunt and feed on other pests. Despite their proclivity towards eliminating other bugs, spiders make particularly poor pest control agents. What's more, they may also pose a danger to your health and wellbeing.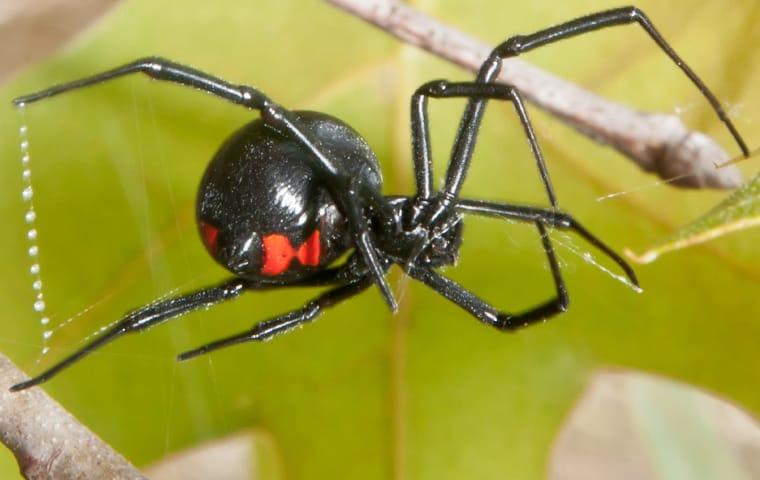 All spider species in the world possess both venom and fangs, and they use these to incapacitate and devour their prey. There are quite literally hundreds of thousands of spider species found in the world today, but only two species in North America that are medically dangerous to humans. These species include the black widow spider and the infamous brown recluse. Both of these arachnids are native to the United States, and are common sights here in the San Tan Valley. If you have been exposed or bitten by one of these creatures, it will be imperative to seek medical assistance right away.
How To Tell If You Have Encountered A Dangerous Spider Species
If you notice a spider on your property that may fall within the two dangerous categories of the San Tan Valley, you will want to know exactly what it is you're dealing with:
The brown recluse spider is the most misidentified species in the United States, which means that your recent arachnid scare may be nothing to worry about. These spiders have a very prominent 'fiddle' shape on their rear ends, and pale brown colorations.

Black widow spiders are shiny black in appearance, and maintain a red 'hourglass' shape on their abdomens.
It is never a good idea to play entomologist if you are not a registered insect-pro, especially if you have been recently bitten by an unidentified spider. If you have sustained an injury from any sort of pest, it will be important to get in contact with a medical professional right away.
Down Dangerous Arachnids With All Clear Pest Control
Although do it yourself (DIY) techniques and home spider remedies are extremely helpful for homeowners looking to abate an arachnid presence around their San Tan Valley properties, they are not necessarily the end-all-be-all of pest control. In fact, it often takes many different types of pest control efforts and treatment plans together in order to solve a spider crisis, especially those relating to black widows or brown recluses. If you have encountered a dangerous arachnid and are concerned for your personal welfare, it will be important to rely on pest control experts you can trust.
Serving the San Tan Valley area for many years, All Clear Pest Control offers everything you need to get spider control done right. We provide extensive inspection and treatment services that cover nuisance and venomous varieties of spiders, and do our part to help educate you on the latest tips, tricks, and spider prevention hacks. If you have encountered a dangerous spider species anywhere on your property, it will be time to take immediate action with our considerate, professional team.
Contact the experts at All Clear Pest Control today for more advice and spider control assistance in your San Tan Valley home. We're prepared to set you up with any one of our winning spider prevention plans, from our Bi-Monthly Plan to the Quarterly Plan to everything in between. Call, click, or visit with us today and experience the All Clear Pest Control difference right away.