Just How Dangerous Are Termites In Queen Creek?
February 15, 2021
If you're a homeowner who takes pride in caring for your house, then it probably seems like nature is always out to get you. Heavy winds, rain, heat waves, tornadoes...you name it, we've got it. But if you're not including termites on your list of things to worry about on your Queen Creek property, you might end up with costly damage that could have been avoided.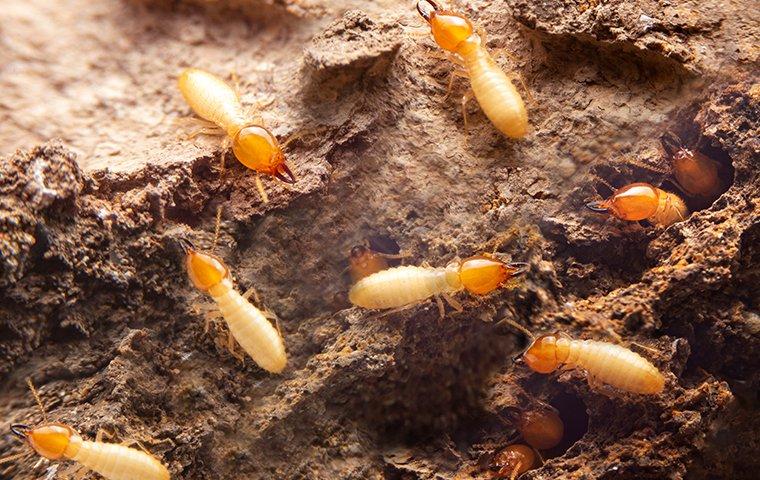 What Does A Termite Infestation Look Like?
Every year in America, millions of homeowners suffer from termite damage, totaling around $5 billion across the country. And where does all that damage come from? It's because homeowners fail to recognize the signs of an infestation early. You see, termites don't do much damage in a month, but they can cause damage in the $3 thousand dollar plus range if given more than a year to eat at the wooden structures within your walls.
Since they can live within your walls for months without you noticing, it's important to answer the question: "Is it harmful to live in a house full of termites?" While termites have never been linked to any sort of disease transmission, their presence in your home can trigger allergies, especially if the infestation grows. While allergies are important to avoid, the real reason you want to spot an infestation early is to avoid the costly damage that comes after a year.
While noticing worker termites can be difficult (since they're small and typically hide within your walls, working and eating their way into your wallet), there are some other signs you should be able to notice before the home damage and allergies become too severe:
Swarmers: These are the winged termites in charge of reproduction. They'll buzz around in large gray clouds on a warm day following a few days of rain.

Frass: This mixture of termite droppings and sawdust will pile up along the baseboards of your home as termites begin growing in number.

Tightening Doors And Windows: When termites begin damaging the wooden structures within your walls, it will cause doors and window frames to tighten.

Clicking Noises In The Walls: A large termite infestation will make an audible sound as the worker termites eat and move about within the walls.
Can They Be Prevented?
In order to understand the best ways to prevent a termite infestation, you'll need to understand their preferred habitat. Termites love to inhabit damp soil and feed on wood that has already been weakened by moisture damage. While they will still damage healthy wood, it's with rotting wood that they really make their habitat.
If your home has suffered moisture damage in the past, or you simply don't monitor the areas of moisture buildup within your walls, you could be a target for termites. The best ways to manage moisture on your property include:
Checking pipes for even the smallest leak

Utilizing a dehumidifier in crawl spaces

Controlling rain runoff away from the foundation of the home with gutters and downspouts
Along with moisture control, you'll also want to limit your soil to wood contact. Most termite infestations begin within the soil, as termites crawl underground in search of their next food source. Creating a buffer of 12-18" between the soil and the wooden parts of your home's foundation can limit your chances of an infestation. Mulch, being made out of wood, does not create a good termite buffer, but items like gravel, pine straw, and rubber mulch can create a form of "termite barrier" that has been known to work.
How To Get Rid Of Termites Once They Get In
Once termites get in, though, there is really nothing you can do on your own to stop them. Getting professional treatment early enough can save you thousands of dollars, so don't delay. If you do spot signs of termites, the best thing to do is contact the professionals at All Clear Pest Control. As your local pest control company for over a decade, we provide treatment and prevention plans tailored to your specific needs. Call us at All Clear Pest Control to clear your home of termites today!