The Secret To A Weed-Free San Tan Valley Lawn
June 30, 2021
Looking out at your lawn, what percentage of it do you think is healthy grass? It doesn't take a lawn care professional to know when a property is under attack by weeds. It does, however, take a good bit of knowledge to know how to effectively fight back against these yard-killing plants. If you are ready to conquer the weeds popping up around your San Tan Valley lawn, here are a few secrets you need to know.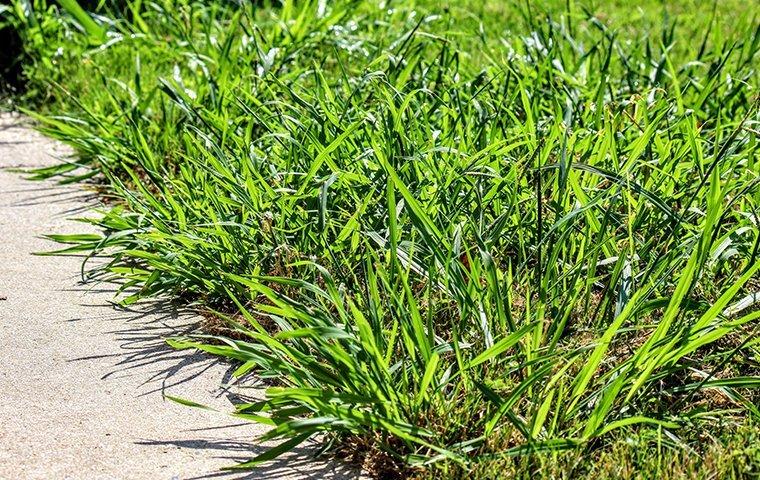 Which Weeds Plague Lawns In San Tan Valley
There are dozens of species of weeds here in the San Tan Valley, most are found around yards and are unsightly to look at. Some weeds, however, are objectively attractive, such as black medic, broadleaf dock, and common mallows. Others, such as bull thistle, buckhorn plantain, and crabgrass, make yards look uneven, overgrown, and wild. All weeds suck the life out of nearby plants and threaten the overall health of your yard and garden.
Does Fertilizer Help With Weeds?
Fertilizer is designed to provide grass and other plants the nutrients they need to survive and thrive. That said, fertilizer is not designed to kill weeds. In fact, the opposite is usually true. If you are looking for a way to promote healthy grass growth, do not use fertilizer before removing weeds as you are only going to feed these destructive plants and give them more power to drain your lawn of life.
How Weeds Kill Grass
Weeds kill grass and other plants in a few different ways. The main way is by hoarding nutrients. This is done by absorbing nutrients from the ground and overshadowing beneficial plants nearby from the sun they desperately need. Some weeds grow up around healthy plants and literally strangle them out causing them to wither and die. Another way weeds kill grass is by absorbing excess amounts of water, drying out surrounding soil, and in turn, nearby grass and plant growth.
What You Need To Know To Control Weeds
Different weeds require different types of treatments. With thousands of products on the market and dozens of species of weeds locally, it is difficult to find one that best addresses your problem. In addition to finding the right treatment, you also need to know when to apply it in order to have the best effect. Some weeds can be killed at any time of the year. Others require preemptive treatments to be controlled. Knowing when to treat different types of weeds comes from years of research. It is rare for a homeowner to put in the time, effort, and research needed to effectively control weeds. If you are up for the task, we commend you for it and wish you the best of luck.
Why Hiring A Professional Is Best For Weed Control
If you are looking for an easier way to control weeds around your San Tan Valley property, let the experts at All Clear Pest Control put our years of experience and training to good use. We will implement comprehensive lawn care services designed to fight back against a wide range of area weeds and put in place rejuvenating strategies designed to help your grass grow green and healthy. If you are ready for your lawn to be the envy of your neighbors, we are ready to get you to that goal.
Contact our team today to find out more about our comprehensive lawn care programs or to discuss options to keep your San Tan Valley home pest-free, year-round.