Three Easy & Effective Termite Protection Tips For Queen Creek Property Owners
November 27, 2020
Home and business owners in Queen Creek shouldn't delay having proper pest remediation. Insects and other creatures can't be underestimated. They can bring great harm to your family, employees, and/or customers. Many critters crawl around with illness-causing bacteria. If there isn't the threat of sickness, your belongings could be on the line. The faster a certain species can reproduce, the higher the potential for disaster is. It will only make things worse if they're difficult to get rid of.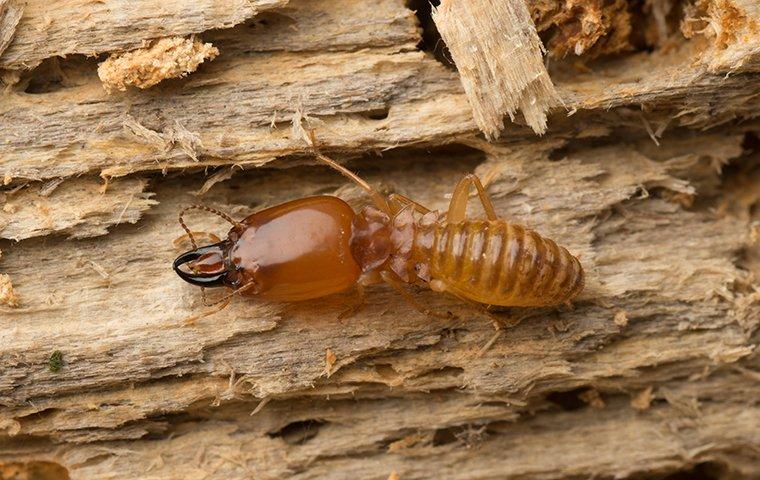 Wood-destroying organisms are some of the most devastating kinds there are, and termites top that list. In the United States alone, citizens pay a total of $5 billion each year for prevention and recovery from termite damage. This is mainly because the average insurance company views it as an avoidable situation. They simply won't cover it. Given this, it would be prudent to read tips on how to stop these insects with All Clear Pest Control.
Tip #1 Perform Building Maintenance
Termites go wild for rotting, damp, and/or water damaged wood. That said, have such wood on your property restored or removed. If you have any dripping fixtures or plumbing problems, they need to be repaired immediately. Any sources making wood moist should be addressed first. Look around for cracks and crevices near utility lines, walls, and foundations. Seal up the ones you locate. Caulk might be of use. Regularly clean your gutters and vents. These actions are important because they'll bar termite access, and eliminate elements that attract them.
The white or grayish-white Eastern Subterranean worker termites are 0.12 of an inch long. They do all their wrecking from inside walls. Soldiers, who are yellow-brown and slightly larger, guard them. Swarmers are tasked with reproduction and nest creation. They are winged and ½ of an inch long. Once colonies are at their maximum size, the swarmers leave from structural voids to mate. You may spot them around lights or windows. Spotting a swarmer in your home is a sure sign of an infestation. Additional signs are:
Maze patterns, mud tubes, and/or pin-point holes in walls

Wood that's hollow-sounding when knocked on

Drooping or off-color drywall

Wobbling or creaking floor tiles and floorboards

Paint that looks water damaged; stained, bubbling, or peeling

Discovering scaly wings from swarmers

Hearing ticking and rustling sounds behind walls
Tip #2 Perform Lawn Maintenance
Yards are heavenly for termites because they're often rich in moisture and covered with the wood they like to shred. These bugs also surround plants. You'll need to discard decaying matter, especially logs and trees. Lumber, firewood, and other loose wood should stay off the soil. Store it, and any greenery, at least two feet away from your building. Last, but not least, groom your lawn. Plants, flowers, shrubs, and grass should be trimmed regularly.
Tip #3 Call All Clear Pest Control
To be all clear of termites, contact All Clear Pest Control. These insects require powerful and very particular treatments. Don't attempt to use a retail item and handle them yourself. Most shelf products won't extend to the heart of an infestation. Moreover, the effects will be temporary.
Our highly qualified technicians have safe and multidimensional solutions that will cure your property of termites. They'll employ long-lasting liquids by Termidor® and Altriset that will infect a nest and create a protective barrier. Insect activity and moisture abnormalities can be tracked with our Termatrac system. We're so confident in what we have to offer, all of our thorough services come with a warranty. For over ten years, we've been tackling these bugs and then-some. You'll be in good hands. Take back your land! Call for a free inspection today!