What San Tan Valley Homeowners Need To Know About House Flies 
March 30, 2021
What's more common than dirt, more filthy than a toilet seat, and more annoying than a backyard mosquito? If you're thinking of a pest that starts with F and ends with Y, you'll be right! The house fly is so common in San Tan Valley homes that most homeowners don't even think twice about them. Small, black bodies and wings that stretch just past their abdomens are the foremost visual characteristics of this species, making them quite underwhelming indeed. However, it may be wise to give these disease-spreading vectors a second glance.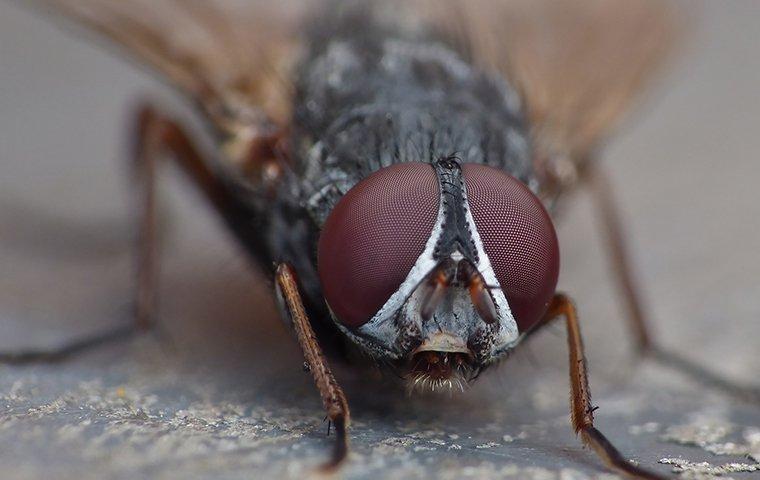 Perhaps the most terrifying aspect of house flies in San Tan Valley includes their love of dirty, germ-riddled spaces. House flies like to hang out in bathrooms, sewer drains, garbage piles, and on carrion, picking up pathogens and bacteria by the thousands. When these pests enter our homes for a quick snack, they spread these pathogens and bacteria strains all over our surfaces, food items, and appliances. If house flies are taking up residence in your home, it will be time to act fast!
House Fly Prevention Tips For The San Tan Valley
House flies are more than just a bother. If the spread of disease and contamination of foodstuffs have you on edge (hint, it should), you will want to establish clear protectionary tactics that protect your home from invasion. Let's begin by discussing the factors that attract house flies in the first place:
Food: House flies will consume just about anything, from meats and vegetables to refuse and garbage piles. Remove these elements from your home by storing all food items in properly sealed containers. Also, use a sealed or airtight bin to remove garbage or other waste from the open air.

Water: House flies require a good deal of moisture to survive, including high water density in the air. Use a dehumidifier to cut down on indoor humidity, and hang desiccant bags in smaller spaces. Be sure to check all drains and pipes for leaks or signs of disrepair.

Garbage: Pet waste in the yard is a great way to attract hordes of hungry house flies. Pick up all waste piles as soon as possible, and place them into sealed bags in an outdoor trash receptacle.
Not sure if you have covered all your bases? Contact the team at All Clear Pest Control to get a fast and efficient house fly inspection at your earliest convenience.
Flies On A Roll? Use All Clear Pest Control
House flies are an inevitable member of your backyard fauna, sneaking into homes through windows, doors, cracks, and gaps. While they may not be as dangerous as other pest species, house flies are still unsettling and unsanitary creatures that make your home less than safe for everyone. If the prevention steps you take today do not dissuade them from making repeat visits, your house fly problem could be more than skin deep.
Get the fly prevention advice and treatment assistance you deserve with the team at All Clear Pest Control today. Our crew is highly trained and skilled at removing house fly infestations from San Tan Valley homes, no matter how deeply rooted they may be. Each and every one of our caring associates values your home and your safety, and will strive to give you the best pest control experience possible. From expert advice to helpful tips and tricks, All Clear Pest Control provides everything you need to make a clean break of your house fly problems.
Begin your treatments in confidence by calling the primary office of All Clear Pest Control at your earliest convenience. Associates are also available online and through a virtual contact form to accommodate your preferred method of communication. Don't just treat your house flies; abolish them with All Clear Pest Control!