Avoid Termite Damages With Our Quality Termite Control Treatments!
Here in Arizona, homes are at a higher risk of termite infestations that in many other parts of the county. When these destructive pests invade, they do more than just create a nuisance problem. In fact, termites can cause extensive damages once they find their way inside, especially if the infestation remains unnoticed for a long period of time, allowing the colony to grow and spread throughout the walls of your home. And due to the fact that termites spend most of their time underground or hidden within the structural wood of homes, identifying their presence can be difficult until they've caused extensive damage. No home is safe from termites! The best way to avoid termite damage is to prevent them from getting into your home at all. Luckily, whether you have a current termite problem or want to prevent one, All Clear Pest Control can help!
Our Termite Control Process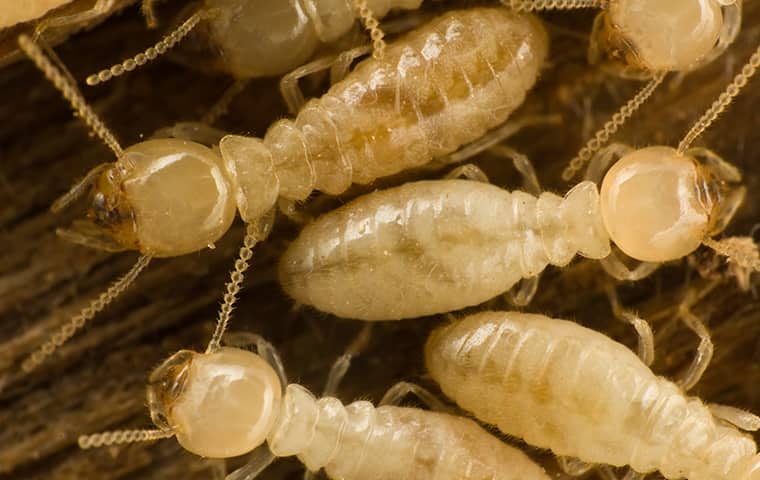 Here in the United States, termites are responsible for over $5 billion dollars in property damages every year. Needless to say, you don't want these destructive insects hanging around your home. And what's worse, termite damages aren't typically covered by homeowner's insurance policies as it is viewed as a preventable expense. Why take that risk? Instead, partner with the trusted Arizona termite control experts for quality termite protection!
Here at All Clear Pest Control, we are certified to apply and maintain both Termidor® and Altriset liquid termite treatments. These treatments work by applying a liquid barrier of product around the perimeter of your home that is undetectable to invading termites. When termites get close to your house, they will cross the barrier, picking up the termiticide in the process. After this, they end up bringing it back to other termites in their colony, who can then transmit it to other termites until the entire colony on your property has been eliminated.

There are several benefits to investing in liquid termite treatments for your property. First, the continuous barrier of product ensures that any foraging termite that come near your home will come in contact with it. Second, the termiticide is then spread from termite to termite until all the members of the colony have come in contact with it, ensuring complete elimination. Lastly, this barrier can last for years, protecting your home from the threat of future termite invasions for years to come!
In addition to our Termidor® and Altriset liquid termite treatments, we also offer Termatrac treatments, a non-invasive termite detection system designed specifically for pest control. This three-in-one system uses three sensors (radar, moisture, thermal) to locate, identify, and track termite activity by detecting moisture and thermal abnormalities.

Here at All Clear Pest Control, our termite treatments are warrantied. Our service warranties range from one to five years and are both renewable and transferable to ensure that your property remains termite-free for years to come. Don't leave your home open to a termite invasion and at risk of costly termite damages. Instead, invest in professional termite control! To set up an inspection, schedule a service, or to learn more information about our termite control options, reach out to us at All Clear Pest Control today.
Request Your Free Estimate
Complete the form below to schedule your inspection.